Bringing comfort and joy to children struggling with physical and emotional pain, through the ART OF MURALS…
Therapeutic Children's Rooms
Age 2 – 19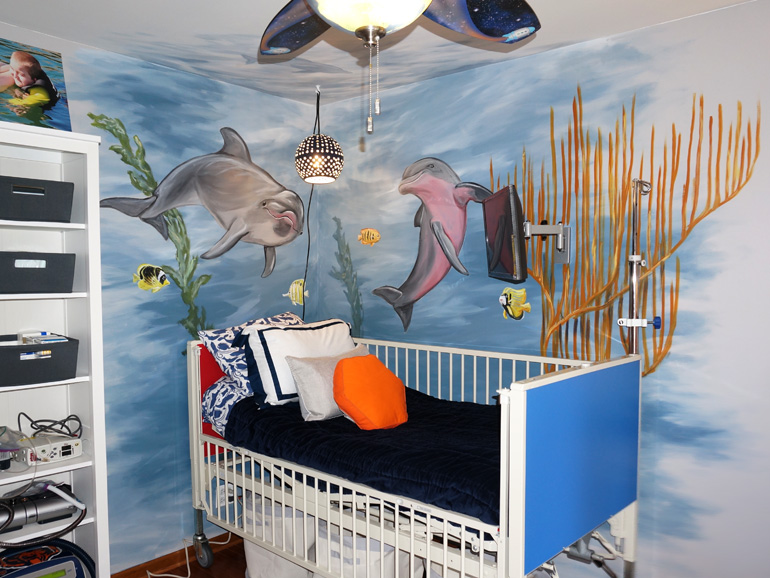 Medical Treatment Facilities
Who Treat Children with
Life-Threatening Illnesses
Shelters and Crisis Centers
For Women and Children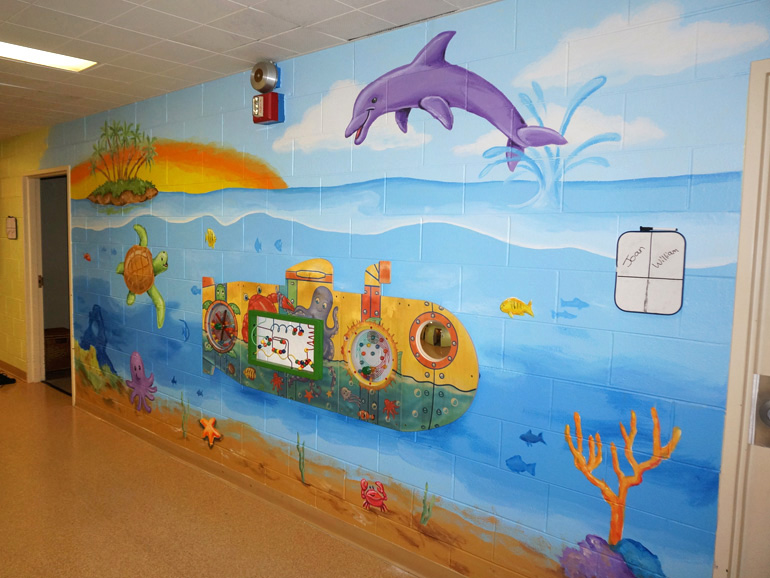 After seeing a story on social media about Joey (a little boy who was fighting a rare form of brain cancer), Ken's creativity and compassion kicked in and he was immediately moved to do something.
While watching the video, he noticed a white closet door just off to the left of Joey, and he instantly had a vision and said to himself, "I have to do a mural on the closet for him." 
So he reached out to the family and arranged to come in while they traveled to Mexico for Joey's next treatment. While they were gone, he would transform Joey's room into a Cubs fan's paradise — complete with the Wrigley outfield ivy wall, a Cubs logo right next to his bed, a giant W flag on the ceiling, and, of course, the huge Cubs baseball on his closet doors!
But there was one more surprise he had been working on for Joey, which included the Chicago Cubs players themselves…
Video ~ Courtesy of Chicago's WGN9 Morning News with Marcus Leshock.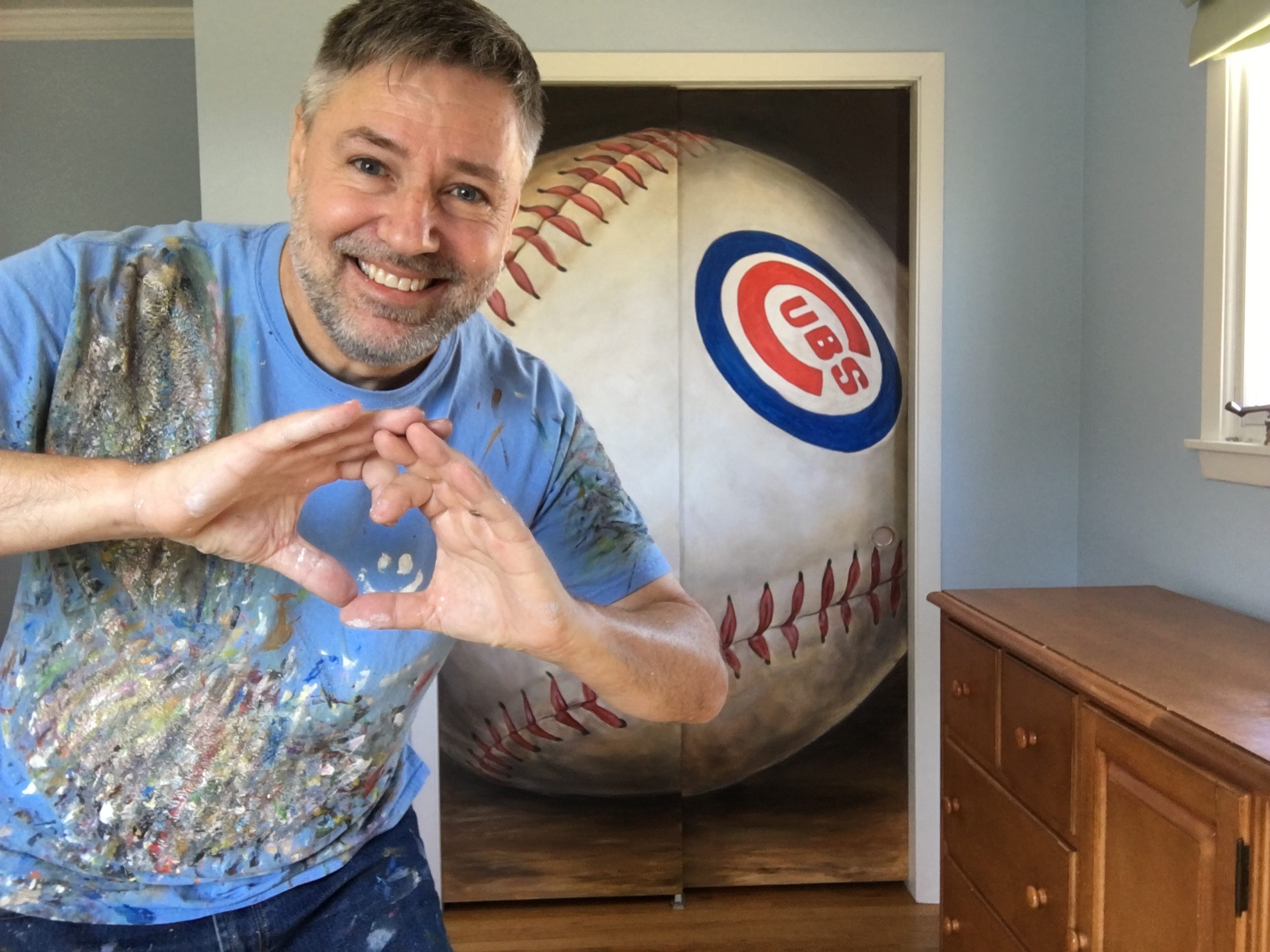 Artist and Muralist, Crayons Gone Wild!
Ken Markiewicz, Chicago painter, artist and muralist of Crayons Gone Wild, has been creating beautifully inviting spaces, in homes and businesses for over 25 years now.  But it wasn't until 2009, after receiving a call from a mother whose daughter had just been diagnosed with childhood cancer, that his work would really take a turn.  It became evident that:
his murals truly do make a difference;
and they literally bring comfort and joy to those who experience them. His path became crystal clear, and he knew what he had to do – he had to get his work in front of not just those who desired it and could pay for it, but in front of those who could REALLY benefit from it the most! …and hence, the creation of Painting Happiness, the Crayons Cares Project!!!
To date, Ken and his wife have done well over 100 mural projects (nearly all unfunded), and with your help, they can do even more!
HELP US REACH MORE CHILDREN